In Memory of
LEWTHWAITE JAMES FREDERICKFlight Sergeant
403463
Royal New Zealand Air Force
who died age 23
on 05th January 1942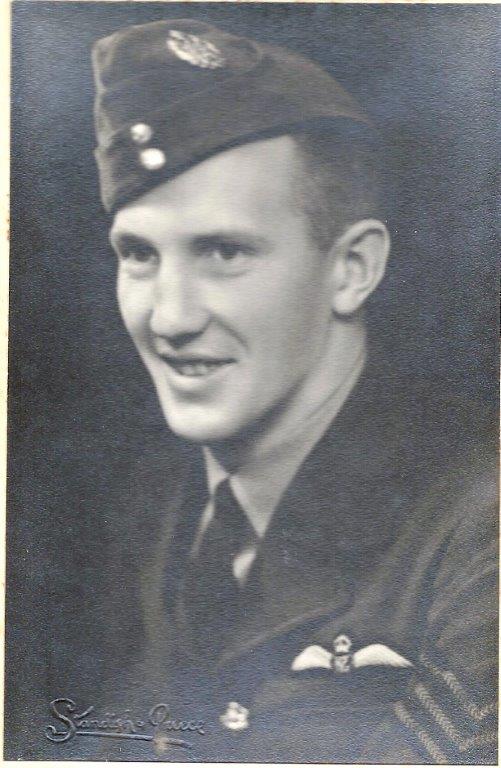 Remembered with honour
CATANIA WAR CEMETERY, SICILY
James (Jim) Lewthwaite grew up on Banks Peninsula in Canterbury New Zealand, where his father Fred was the head engineer for the power board. Jim's mother Nellie was a Londoner whomFred had married at the end of WW1 and Nellie remained in New Zealand for the rest of her life. Jim had one sister Barbara who was four years younger than him. Jim and his family shared a great love of the outdoors and enjoyed close and loving relationships. Jim was a keen yachtsman, tramper, mountaineer and tennis player. He was completing teacher training in Christchurch when WW2 broke out and he joined the RAF (this was before New Zealand had its own air force). At this time Jim had a fiancée Kate, to whom he was very devoted and who in turn was greatly affected by his death.
Jim performed numerous bombing raids over Europe prior to piloting his crew from England to Malta in a Wellington Bomber on 23rd October, 1941. On this long flight they had to evade a major lightning storm and almost ran out of petrol.
Jim developed a deep love and concern for the Maltese people. His diary entries also portray a great sense of unease as the situation around them grew darker with Nazi planes amassing in Sicily and all over Italy.
On the night of January 5th, 1942 (just after his 23rd birthday) Jim and his crew failed to return to Luqa airbase on Malta. They had been shot down while bombing Nazi aircraft at Castelvetrano airfield. The crew who were from New Zealand, Britain and Canada lie forever side by side in the Catania Commonwealth War Graves Cemetery.
The pictures on Jim's page show: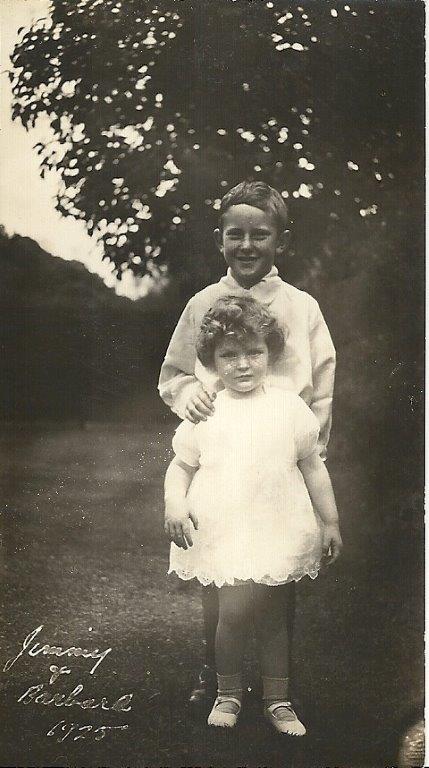 him as a young child with his sister Barbara;
with his fiancée Kate;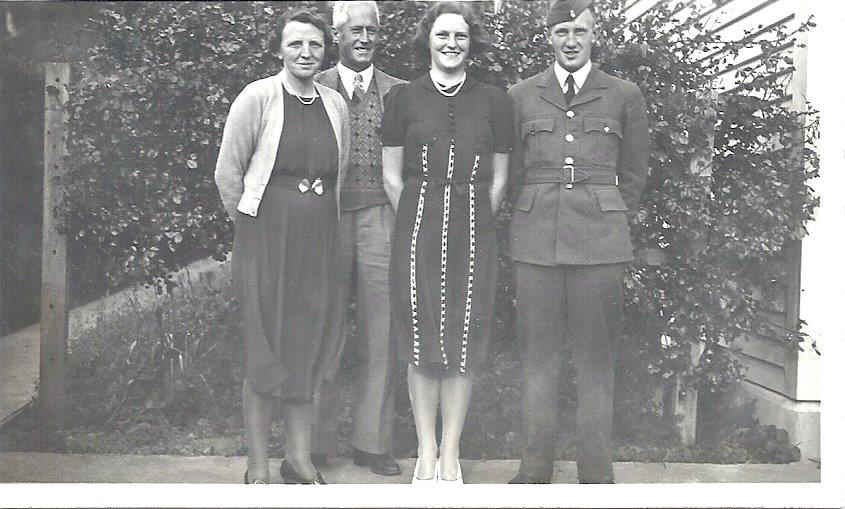 and with his parents Fred and Nellie and Barbara his sister.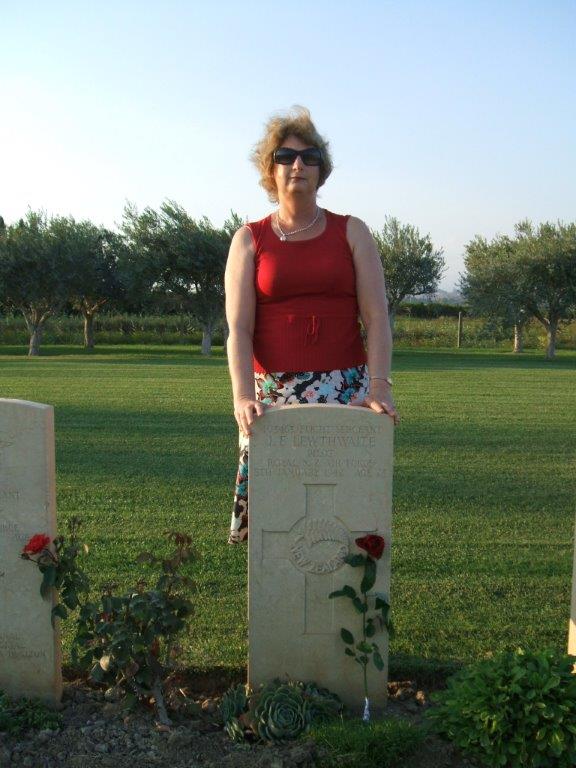 his niece Sue Marlow visiting his grave from New Zealand in 2007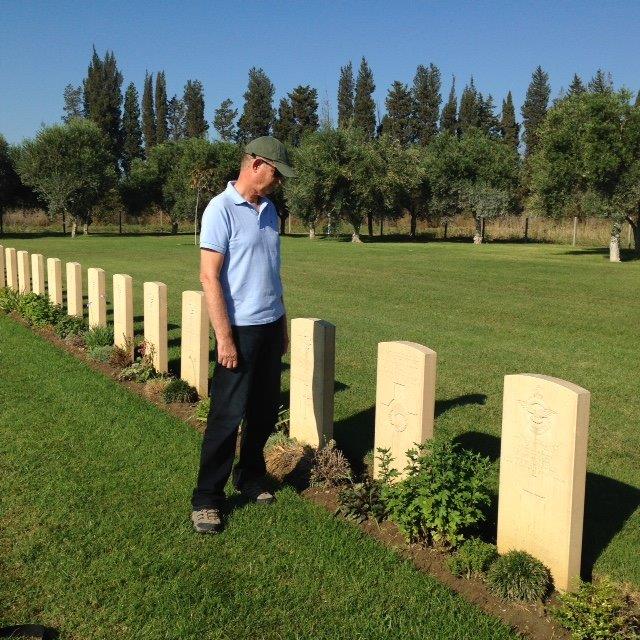 and his nephew Bruce Elliott visiting from the USA in 2014.
Fred and Nellie also visited their son's grave, in 1960. Barbara's husband Malcolm and Bruce's wife Anne also made a visit to the cemetery together in the early 2000.
While it is very sad to have a family member lying so far from his home in New Zealand the care with which the cemetery is maintained is a great comfort to our family. We also appreciate the friendliness of the people we have met in Sicily. The members of our extended family are very proud of Jim and we will always remember him with warmth, down the generations. Jim left us his wonderful diary and through this even the younger family members feel that they knew him in person. Jim was a person of great courage and also had a wonderful sense of humour.

FOR THE FALLEN
They shall not grow old, as we that are left grow old
Age shall not condemn
At the going down of the sun and in the morning
We will remember them
(Laurence Binyon, 1914)
With love his niece Sue Marlow