In Memory of
Sergeant, ANTHONY PATRICK DUFFY
3773298, No.2 Commando
The King's Regiment (Liverpool)
who died age 29
on 16th August 1943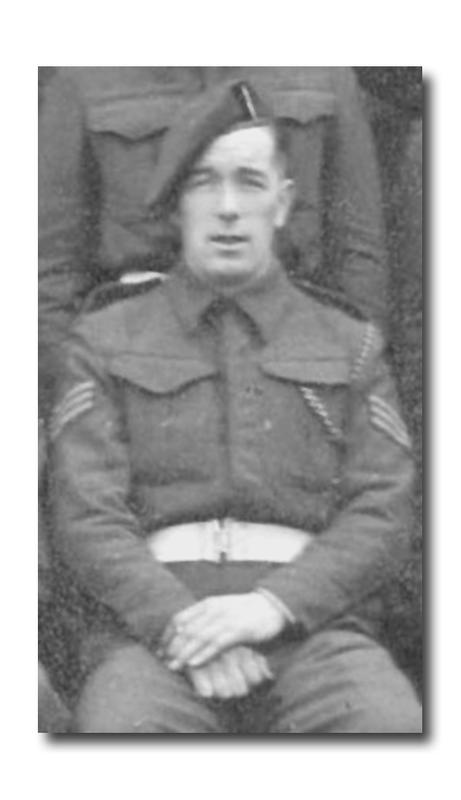 Remembered with honour
CATANIA WAR CEMETERY, SICILY
Husband of Beatrice A. Duffy, of Dingle, Liverpool.

He was killed during some street fighting on the morning of August 16th in Scaletta -a small coastal town about 15 miles or so south of Messina- where several soldiers of the German rearguard had 'holed-up' in houses and other buildings.


Other fallen soldiers during the fight at Scaletta:

- Cpl. Bill Watt from Cumberland, age 25
- Lieut. John Jeffreys from Essex, age 23
- Gnr. Edward Cox from Blackpool, age 22
- Fus. Gerald Cheetham from London, age 24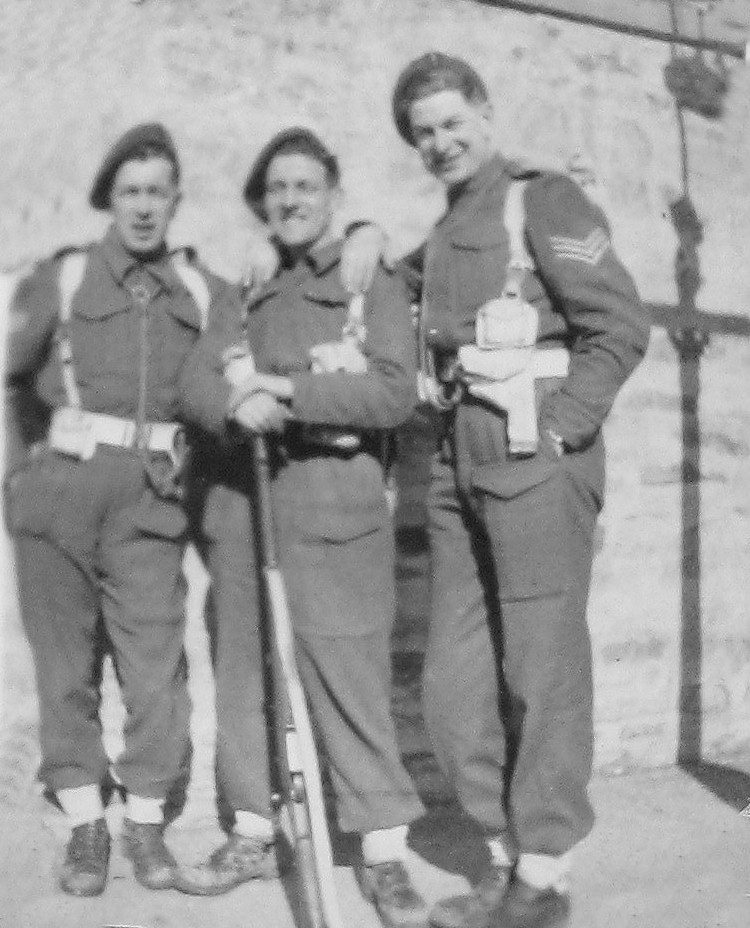 Sgt Anthony Patrick Duffy, 2 Troop, on the left in this photo, was killed in action in Sicily on 16th August 1943. See entry in the No.2 Commando "In Remembrance" album. Sgt Peacock on the right identified from a photo submitted by Tom Sherman OBE of Sgts who had made it back to the UK after St Nazaire. Photo courtesy of his nephew Andrew Duffy.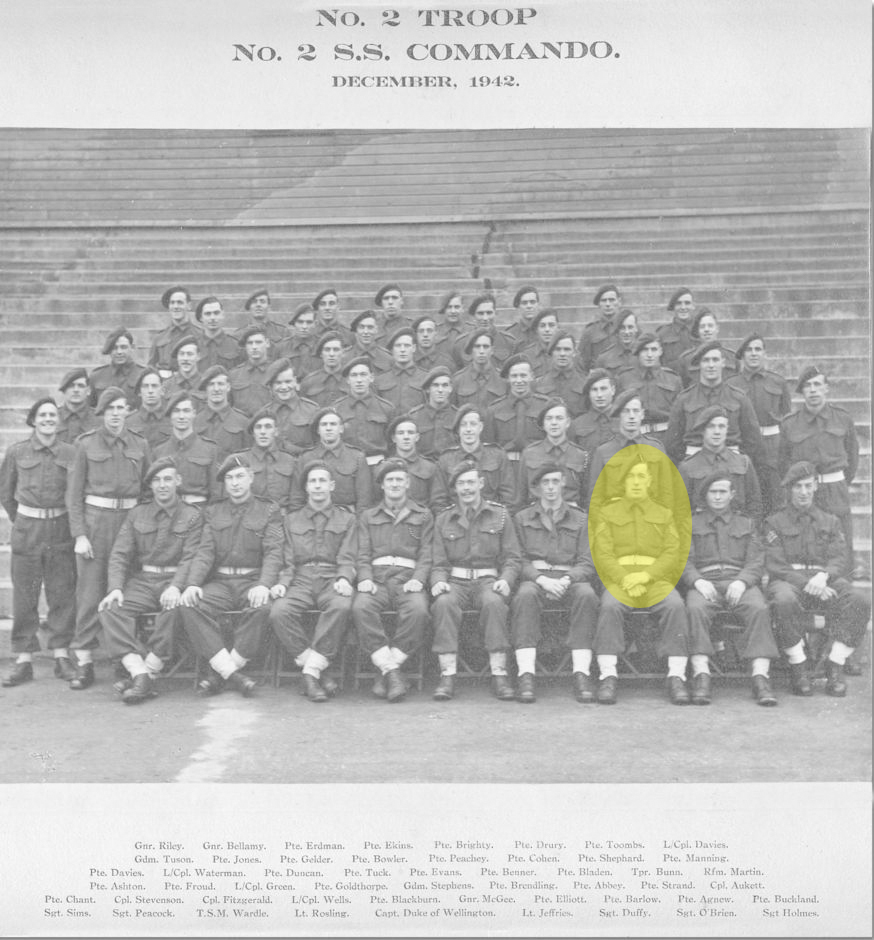 Some information on the front row seated from the left :Sgt.Ronald Sims MM was one of the 5 who evaded capture after landing at St Nazaire and made it back to the UK; Sgt. Peacock; TSM Arthur Wardle (returned from St Nazaire) went to OCTU and became an officer with No.3 Cdo; Lt. John Rosling kia Salerno; Captain the Duke of Wellington kia Salerno; Lt. John Jeffries kia Scaletta; Sgt Anthony Duffy kia Scaletta; Sgt Richard O'Brien DCM MM (returned from St Nazaire) awarded the DCM for his gallantry on Operation Musketoon from which he escaped (see our albums on this operation)and awarded the MM for his gallantry at Salerno;
There are several in this picture who were killed in action. I have listed those I can confirm. There are 4 more whose surname is on our ROH that I am researching to confirm if they are ident with those in this photo - Brighty, Drury, Davies,Benner
In Memory of Captain 56864 HENRY VALERIAN GEORGE WELLESLEY, 6th Duke of Wellington. Duke of Wellington's (West Riding Regiment)and No.2 Commando who died on 16 September 1943 at Salerno age 31. Remembered with honour at the SALERNO WAR CEMETERY
In Memory of Lieutenant 74664 JOHN DOUGLAS ROSLING, Welch Regiment and No. 2, Commando who died age 25 on 14 September 1943. Remembered with honour at SALERNO WAR CEMETERY
In Memory of Lieutenant 95277 JOHN DARELL JEFFREYS, King's Own Scottish Borderers and No. 2, Commando who died age 23 on 16 August 1943. Remembered with honour CATANIA WAR CEMETERY, SICILY
In Memory of Sergeant 3773298 ANTHONY PATRICK DUFFY, The King's Regiment (Liverpool)and No. 2, Commando who died age 29 on 16 August 1943. Remembered with honour at CATANIA WAR CEMETERY, SICILY
In Memory of Trooper 7893626 NORMAN BUNN, Royal Armoured Corps and No. 2, Commando who died age 22 on 30 July 1944. Remembered with honour BARI WAR CEMETERY
This photo was donated on behalf of the friends and family of Gerald Fitzgerald of 2 troop, in love and honour of Gerry. He is pictured here in the first row standing, 3rd from the left.

(photo and details entered by Pete Rogers for http://www.commandoveterans.org)